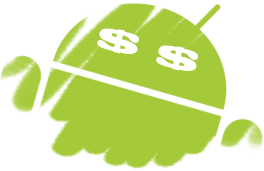 It is little late but I got so many requests to keep posting my reports that as people in Poland say "it is better late than never...". So here is my another monthly income report with my earning summary of May 2011. My income looks to be stabilized like for now. It looks I need to start some new projects to make it growing again. If you have not followed my blog before you may want check my previous income reports.
No much news... Just some numbers...
I do not have much news for you. This time I will go straight to the point. Numbers are something that most of you are expecting in my reports. In my next report I will try to include more details but this time I will be very "on topic".
May 2011 breakdown...
So here is my total income from May 2011 (with comparison to previous month):
[...

Post part no available for public viewing!To view this content please LOG IN.

You may create new account by purchase of
"Make Money on Android" eBook.
...]
That is in total ...[PLEASE
LOG IN
TO READ]... That is almost three hundreds bucks more than previously. Moreover that is very good payout to the work time that I have lastly done and is great level of earnings in the country I live in.
Conclusion...?
It is the place to make conclusions... So what can I say? As said previously I have been working on increasing my AdSense income. You may see that it is higher than usual. But I am not satisfied with amount of work I put into it. Currently I am developing two new applications (Android and iPhone) and keeping my income with methods described in my eBook.
So the conclusion is that I should get rid of most of my time-consuming tasks that bring lowest income. From now on I will keep doing mostly my mobile development projects. Moreover I REALLY want to be more active on my blog, Facebook and twitter channels. As the community is something that motivates me in my daily routine. So hope to see you around soon!