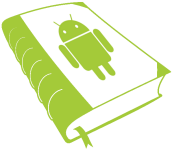 I am happy to announce that my eBook marketing report "Make Money on Android" has been finished! From now on it is publicly available and can be purchased from my blog!
So if you wish you could make over $3000.00 per month on Android Apps this eBook is for you!
Update: eBook have been updated with new monetization methods and updated stats on 16.05.2012! With the update a new price has been introduced. Believe me it is worth it!
Make Money on Android - is great marketing guide to make real money on free Android applications. Ebook has been written based on my experience and I can guarantee that all described methods really work!
Here are first reviews (from the comments below):
Althought I first thought too that $20 was way too much , I bought it and I can declare that FOR ME (disclaimer: I repeat: FOR ME) the first advise is being worth the money. Thanks! - David Erosa
20$ for knowledge about making thousands of dollars is a joke price for me, really. Good ebook for people who serious think about making money from Android. - Paweł Białecki
Thanks to this 30 pages eBook you will learn:
How to make your application popular from the first day on the Android Market
How to increase popularity of your app for free
How to successfully monetize your free Android applications (many monetization methods!)
How to increase your revenue with ADs free apps without additional work
How to promote your applications for free
How much can you earn on free Android apps (based on my real stats - lastly updated!)
How not to lose time for bad applications
Answer to 22 frequently asked questions from my blog subscribers (posted here)!
Plus I will give you 7 days money back guarantee!
If you won't be satisfied with this ebook you can contact me with the reason in up to 7 days from purchase and I will give you your money back!
Click below to get your copy right now:

SORRY! THIS BOOK IS NO LONGER AVAILABLE!
Note:
With this ebook you will not learn Android applications development! It is just a marketing guide! If you would like to learn programming Android applications you should check books like "Hello, Android" and "Beginning Android 2".