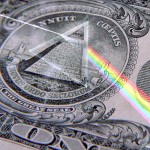 I have promised you to make monthly reports about my online income since I gave up my full time job. It is quite a lot of time till next month... but I couldn't resist! As you know from my last income report in previous month I have earned less than $600. As I wrote then I have been expecting more this month as most of my work do not bring instant cash...
It's coming!
This week I can see great effects of my last month efforts. It have started on Monday. Unfortunately now I will expect a little slowdown but my monthly income should still be higher (you need to come back next month to see my full month income report). I am sure you are very interested in my income sources. So I will not keep it in secret anymore. Here is the list. This time to make it more fun I will start from lowest to highest source of income.
Adsense - $5.50 - as usual just a few bucks - nothing special in here
iStockphoto - $88.26 - as always really steady source of income.
Website Flipping - this week I have sold a website for $260! Congratulations to the winner as it is nice website with a huge potential!
It looks that my blog readers really like my report "PageRank 4 in two weeks?" published on Monday. My total income for it since Monday is $308.50! In this place I would like to thank to all of you for a great feedback! It means a lot for me! (Special price $9.95 for my blog readers - just in case if you would be interested).
So what...?
So it looks I am really close to my monthly income goal! I have mentioned here that anything over $1000.- would satisfy me enough to keep working as self employed. So it looks that till next month I should not change my mind :-)
What if...?
If I would stay at this weekly income level I would make $2649.04 per month (last 4 days income X 4 weeks)! Unfortunately It is not possible as I will have no more website flipping income this month (but I had some already last week =D). Besides income from selling websites, other sources should stay steady... At least I hope so. A lot depends from you as well - as really huge part is coming from my "PageRank 4 in two weeks?" report.
Conclusion...?
What conclusions should I add? I have just one thing to say. Never, ever believe people that are saying you that you can't make a living from online income! Just keep working and it will come! Of course I am not expert as I am doing it no more than 45 days and everything may change... But current effect is even better than I have been expecting.
You should feel as being warned!
If you want to follow my path, you must be ready for a really hard work. In most cases much harder than in your current day job... So be warned - it is not easy. But being independent is really worth it!