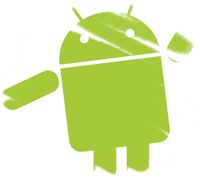 This report is late (almost like usual...) as I have made a little holidays in December away from the computer. So here is a November 2011 income summary. Moreover I have decided to publish December report with the 2011 annual summary by the end of the January. So if you are interested in my income math you are welcome to watch my blog (at least till the end of this month).
Not a big surprise...
There is no big surprise among my income streams (I have to work on it), but I am again very positively amazed by the total numbers. I have reached another record with Android ads earnings. I can hardly believe in my month to month grow by myself. Fortunately I know the trigger that have started my income boost and as reported by many of my eBook readers it is working well for them too. It looks that December Android ads income is very close to November so it is slowly getting stabilized but more info will be put in the December summary.
Here is the summary...
As always here is your (and mine) favorite part. The real numbers. As the little extra this month you may want to check my ads income balance screenshot attached.
[...

Post part no available for public viewing!To view this content please LOG IN.

You may create new account by purchase of
"Make Money on Android" eBook.
...]
My total income on November 2011 was ...[PLEASE
LOG IN
TO READ]...! That is another great month that makes me happy that I quit my day job!
Some things to consider...?
I have not much conclusions to tell you this time. It was great month and I am very happy that I have a support from my readers. As written before you may expect a December and annul summary by the end of the month. Moreover I am considering giving up those reports and stop selling my eBook as I have to deal with many people who copy&paste my ideas instead of using them in their own projects. Fortunately Google helps in many such cases but it is hard to think about development when need to lose time on such problems... Thanks for reading and hope to see you here soon by the end of the month... or earlier..? Happy new Year!