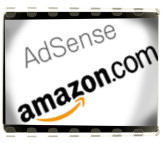 Today I would like to introduce you my latest experiment. I have decided to build a new website from scratch and make it profitable in the shortest possible time. Moreover I want to spend as little time on developing and maintenance as possible. In a one month time since today I will decide if I want to keep it and develop for continuous income or flip it.
My assumptions:
There are three factors will help me to decide:
Traffic level & trend
Income level & trend
Expected return of investment period
As I want this website to get traffic and start generating income as soon as possible I am going to invest some money. If after one month time there will be no expected results I will sell the website to get invested money back.
Income source choice
I have decided that the website will targeted be to make money on two most reliable online money makers. I am already using Amazon and AdSense on other websites of mine and I can not complain. I know I can trust them to be always paid on time. Amazon links will be put in the articles body if those are accurate to the topic. AdSense will be added later if there will be some traffic that may generate some clicks.
Choosing the topic
I had a few ideas for the website niche and had to find which is most popular. I have decided to use the free Google Keywords AdWords tool. It has helped me to find a niche that has enough search traffic and earning potential. I have decided to build a blog about Android Tablets. The biggest problem in this niche may be high competition on the first pages of google. Fortunately thanks to mentioned tool I has found a highly searched phrase that can be used as a name of the domain. I hope it will help me to reach a first page of google for my keyword. I have chosen a domain name based on the "Tablets With Android" phrase.
Building the website
As I have built a lot of websites in my past it is not a problem and a big deal to build a blog based on WordPress in a few hours. I have decided to build and customize it by myself and fit with a layout to the chosen niche.
Content creation
This part was the biggest problem for me. Android Tablets niche is pretty dynamic. There is still something new happening. I could not just write a few articles that would be brining me search engine traffic forever. I have decided to subscribe to Google News RSS feed with the keyword "Android Tablets".
Then I have hired a freelancer (via this portal) that rewrites approved by me news in about 400 words for $1.75 per article. Project for choosing a writer has been posted and finished in about 24 hours. I got a lot of offers and picked a good quality to price. As a requirement I have stated that all articles must be rewritten by human (not an automatic software) and be easy to read. I am posting one article per 2 - 3 days to make a website live.
Traffic building
Here is the biggest part of the experiment. Previously I have always been building traffic and search engine position very slowly by adding just a few links to the website after creating it. Then I have been adding some more links here and there every few days. As this time I want to build it fast - I have decided to hire another freelancer (via same portal) to build 500 backlinks. I was charged $40 and got my backlinks in 5 days.
Currently I see a few hits from Google here and there but still have very low positions for my keywords. I know it takes days for a new website and I am afraid to be sandboxed for too much links in too short period of time. Anyway I am still adding a high quality content and I hope that it will bring a good results in a few next days.
Three days after adding my first articles and links my website got a position #22 and then even #17 for my "Tablets With Android" keyword. After adding new links it dropped to #79 and then it was gone for a day or two. Two days ago it appeared in the listing with the position #59.
And today I have jumped to position #9 for "Tablets With Android" and has appeared for a second well searched keyword that I was targeting - "Android Tablets" on #61!!
Adding such number of backlinks worked like a charm for my other well established website. It helped me to appear on page one of Google with a keyword that is most important for my niche - and I was not ranked for those at all before! This time I am still not sure about the final result. I am waiting for my rankings to be established but trends are looking very promising!
Total cost...
To build this website I have spent:
$9.98 for the domain name at NameCheap
$75 to hire freelancers - $35 for 20 articles (not all has been written yet) and $40 for backlinks
Total cost is below $85. It is a little more than a "beer money" but I hope it will return to me in the near future. If not I will sell the website for $100 on flippa...
What to expect...?
As this experiment is happening right now I am still not sure how will it be finished. I will post the update to the case in about a month. If you are curious about it and want to get updates just make sure to follow me on twitter, like my Facebook page or subscribe via RSS.