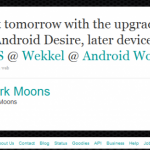 It looks that the world got crazy because of rumors caused by yesterday tweet from HTC_NL that is official Netherlands twitter account. Moreover HTC webpage for China has been updated with information that HTC Desire phone will be shipped with Android 2.2. Both information has been confirmed by engadget - that may be considered as a trustworthy source of news.
It will be first officially released Android Froyo with HTC Sense (there was a leaked version a few days ago for geeks with rooted phones). As we know from that version the phone will be much faster, will have HD 720p recording feature and possibility to install apps on sd card to save internal memory space.
According to twitter "Froyo Update" subject is dominated by people that are hitting their refresh button again and again to get Android 2.2 update as soon as possible. I am one of those persons and I will update this post as soon as I will notice the update... And how about you...? Do you care about this update or maybe you have already received it...?
UPDATE 1: According to XDA-Developers forum first updates are already here (for Dutch people like for now)!
UPDATE 2: Unfortunately a guy on XDA-Developers forum made joke. Update has not been released yet...
UPDATE 3 (2010-07-30): HTC Desire Froyo update has been officially confirmed to be released this weekend! Updates will start tomorrow. Here is official HTC statement:
"The Android 2.2 (FroYo) update for HTC Desire  will start rolling out across Europe this weekend. As well as including the complete set of Android 2.2 features, the update will contain a few special additions of our own through the latest iteration of HTC Sense. The update will provide 720p video capture, HTC's App Share widget, as well as our enhanced HTC Caller ID, and improved multi-language keyboard. Also, though the update, HTC Sync will allow HTC Desire users to sync their music with iTunes.

HTC Desire users will be notified that the over-the-air update is available to download when their phone automatically checks for software updates. The update won't delete any of the phone's content. However, due to the size of the update, we would advise using a WiFi connection to download it wherever possible to avoid additional data charges.

This update will initially roll-out to unlocked HTC Desire handsets. Operator specific versions of the update are undergoing testing and we expect to make them available in several weeks' time."
So you can start pushing your "Update" button again until receiving the Froyo! Let me know if you got it! I am waiting for this update as much as all of you do!
UPDATE 4 (2010-08-02): As most of you probably know Froyo for HTC Desire has been released on Sunday last weekend. I got it and had no any problems with the update. Here are the screens from updating it (mostly in polish as it is my native language and my Android use it) :
Screen 1: First notification about Froyo Update for my Desire: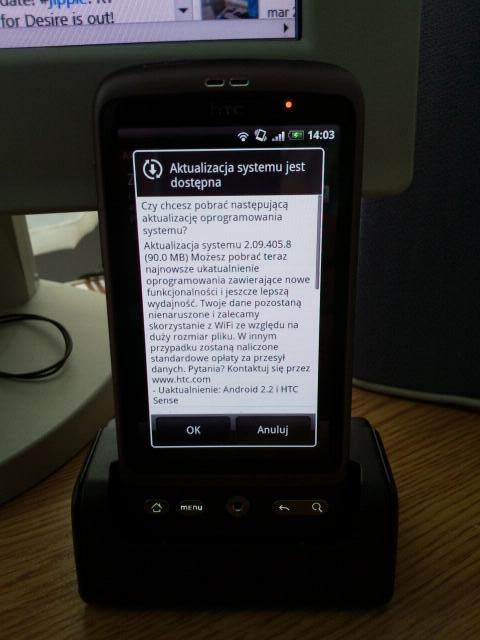 Screen 2: After first try of updating my HTC Desire to Froyo I got error!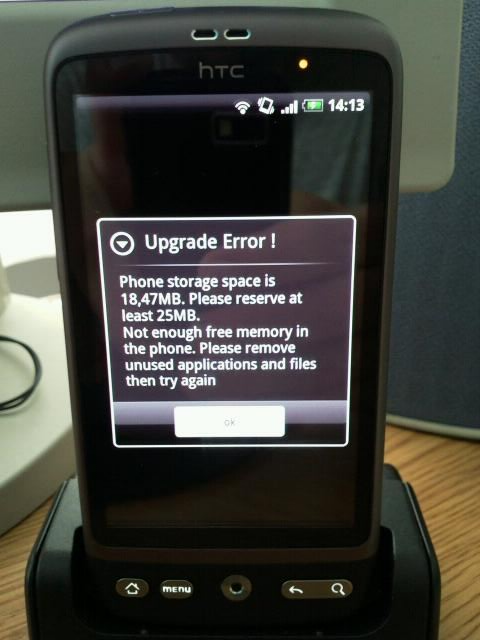 Screen 3: Second try - Froyo update in progress!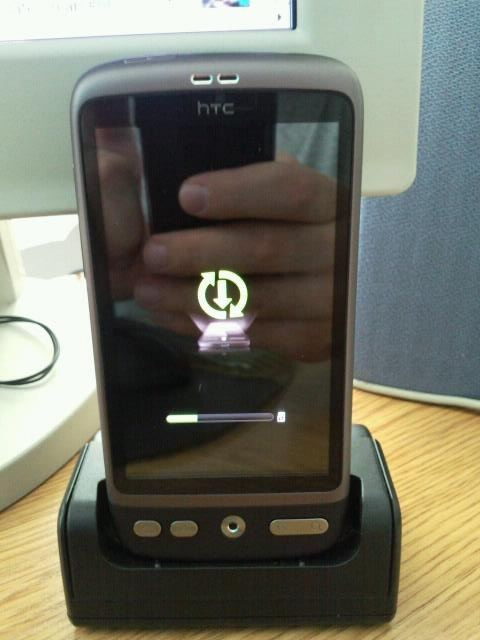 Screen 4: My HTC Desire successfully updated to Android 2.2 Froyo!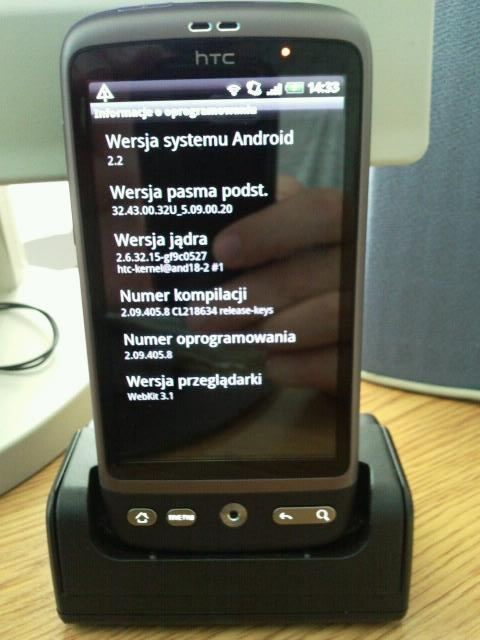 Update was easy and very fast (even with error during my first try). I was so excited about Froyo update availability I have not even read notification when I got it. I did it on the screen shot but it is not fully visible... And how about you... are you satisfied with Froyo on you Desire...? Does it meet your expectations...?
UPDATE 5 (2010-08-02): According to screenshots I got it at 2 PM (14:00) of my local time (it took 3 minutes until my camera was ready to take photo). According to time on twitter it was at 3 PM (I made a tweet immediately after getting Froyo notification). Here is my tweet. So it looks that update was scheduled by HTC to be posted on Sunday at 3:00 PM (so why they have announced "weekend" release and not Sunday...?). It is good to know it for future updates... Is there anything more that should be added to the topic...? Let me know...