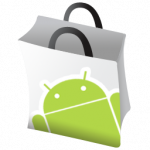 Today morning I have received an email from "Android Market" team about a new adjustment to Android Market legals. Email has been saying that I need to accept new rules if I want to keep my developers account active. I was very excited about this as I am still waiting when I will be able to buy and sell Android applications from my country.
It was really hard to find out what has been changed just by examining full agreement. Fortunately I have found a post on official Android developers blog. They have highlighted the changes and stated why they need to update it. This one statement says it all:
This is in preparation for some work we're doing on introducing new payment options, which we think developers will like.
Does it mean we can expect an Android Market to be open to new countries soon? Or maybe even a world wide? It is a great news for all developers! It would hugely increase number of potential buyers and at least Android Market would be able to compete (in financial manner for developers) with Aplle App Store!