"Cracked Screen" is most realistic screen crack effect available on Android Market. It is different from others as it shows a "crack" on your real live desktop screen (looks best with some live animated wallpaper!).
You may use it to trick your friends and have some great fun! Multiple cracked screen effects and sounds may be chosen via application menu (click MENU button for more options).
Screen crack may appear immediately or after phone move/shake (tell your friend to bring a phone and the screen will crack...!).
More options will be available soon!
Preview: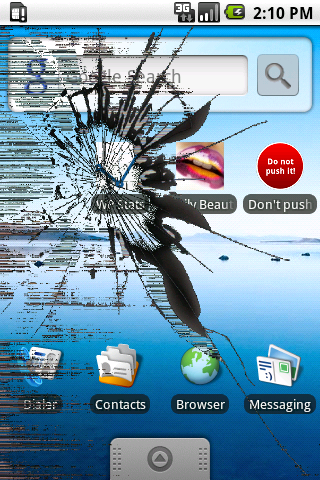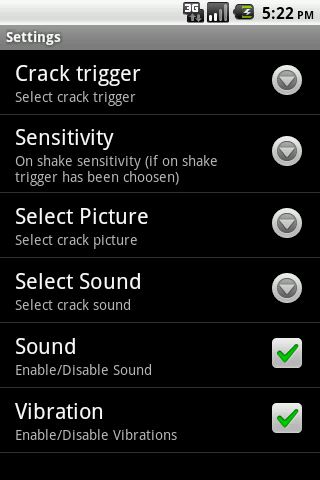 Download:
You may download "Cracked Screen" for free from Android Market via direct link or by scanning QR Code below: